Jesip Awareness Package
JESIP is focussed on improving how the police, fire and ambulance services work together at the scene of a major or complex incident. However, emergency response is a multi-agency activity and will usually involve collaboration with variety of other responder organisations.

Wider Responders Awareness Package

If you work in one of the many wider responder organisations in the UK, JESIP has produced a Wider Responders awareness package to help explain what impact JESIP will have.

You can:
View the presentation as a video with a commentary by clicking on the play button opposite (you will need speakers or headset to hear the commentary)
Download a copy of the presentation slides for use locally (see instructions for downloads below)
In combination with the JESIP film the awareness package is designed to provide information about JESIP specifically for Category 1 and 2 responders and appropriate partner organisations such as the military and the voluntary sector.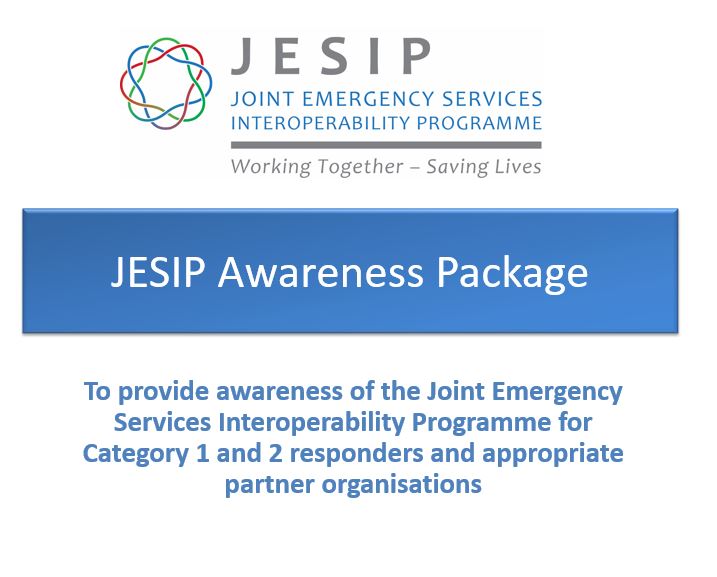 Documents