The Joint Decision Model (JDM)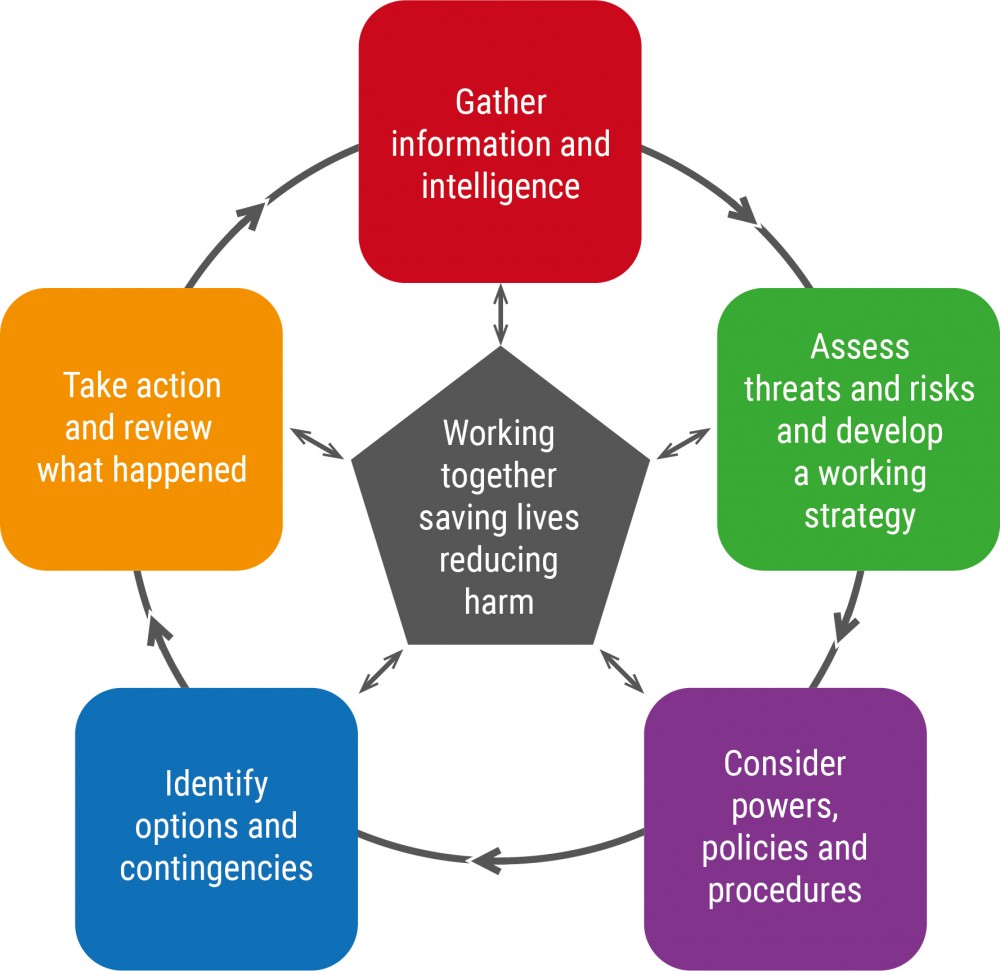 Commanders should use the Joint Decision Model (JDM) to help bring together the available information, reconcile objectives and make effective decisions – together.Like most decision models, the JDM centres around three primary considerations:
Working together saving lives reducing harm
The pentagon at the centre of the JDM reminds responders that all joint decisions should be made with reference to the overarching or primary aim of any response to an emergency – to save lives and reduce harm.
Gather information and intelligence
'This stage involves gathering and sharing information and intelligence to establish shared situational awareness. At any incident, no single responder organisation can appreciate all the relevant dimensions of an emergency straight away.
Assess threats and risks and develop a working strategy
This analytical stage involves responders jointly assessing the situation, including any specific threats, hazards and the risk of harm.
Consider powers, policies and procedures
This stage relates to any relevant laws, procedures or policies that may impact on the response plan and the capabilities available to be deployed.
Identify options and contingencies
There will almost always be more than one way to achieve the desired outcomes. Responders should work together to evaluate the range of options and contingencies.
Take action and review what happened
Actions and the subsequent outcomes should be regularly reviewed. As information or intelligence becomes available or changes during the incident, responders should use the JDM to inform their decision-making until the incident is resolved. Decision makers should consider decision controls detailed on p.26 of the Joint Doctrine.
| Situation | Direction | Action |
| --- | --- | --- |
| What is happening? | What do you want/need to achieve in the first hour (the desired outcomes)? | What do you need to do to resolve the situation and achieve your desired outcomes? |
| What are the impacts? | What are the aims and objectives of the emergency response? | |
| What are the risks? | What overarching values and priorities will inform and guide this? | |
| What might happen and what is being done about it? | | |