As with any operational organisation, policy defines what needs to be done.
For JESIP the Joint Doctrine is the policy which applies to emergency responder interoperability and is the foundation of JESIP. It sets out what is expected of responder agencies as they work together responding to emergencies.
This area of our work aims to ensure that all national and local policies, procedures and guidance that relate to multi-agency operational response are aligned (and remain aligned) to JESIP. We are also making sure that arrangements are in place to ensure any newly developed policy or guidance aligns to JESIP.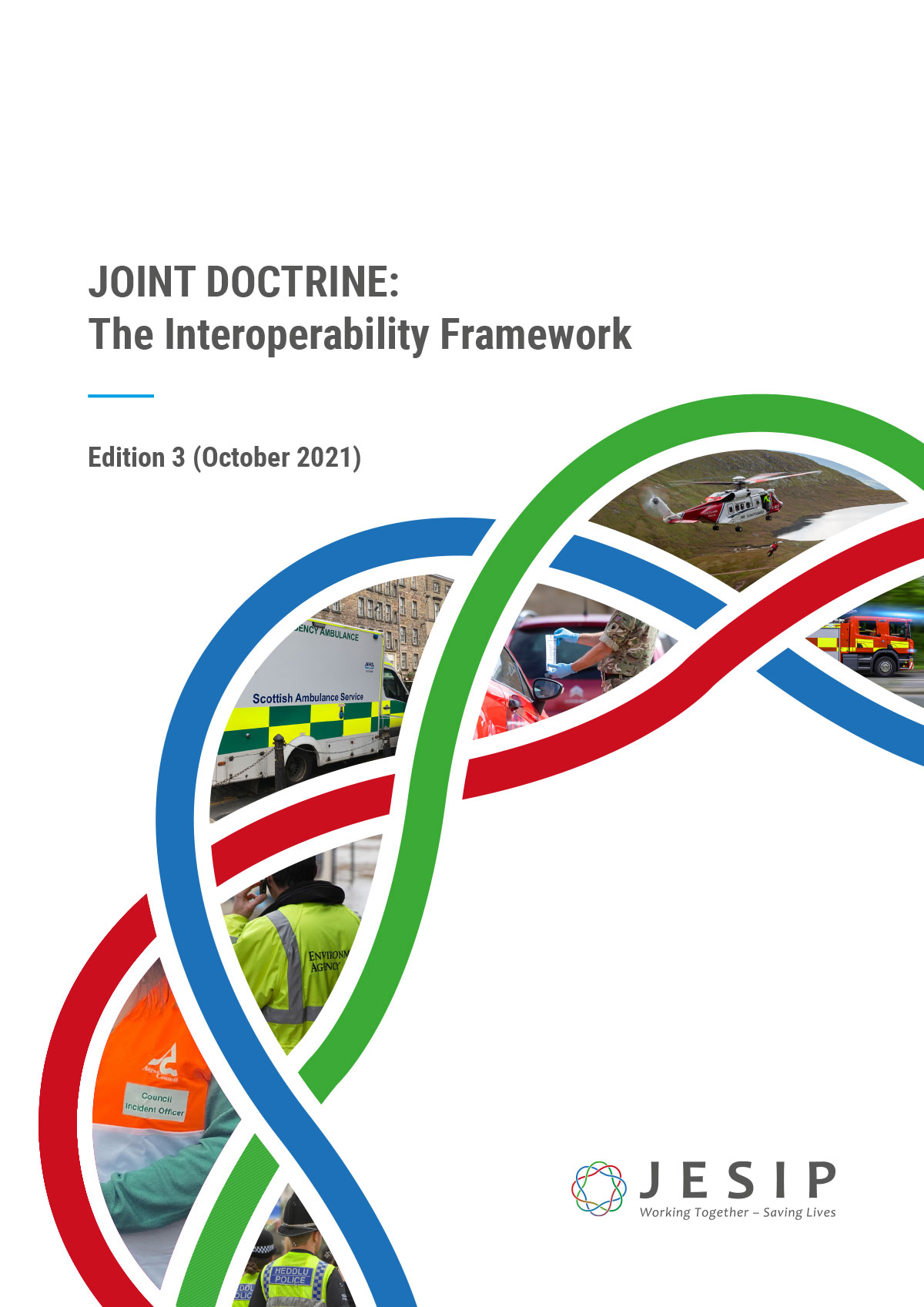 Related download
Download the Joint Doctrine
The Joint Doctrine – Edition Three has now been published. It continues to provide a common way of ...
Current Priorities
Complete the review of the Joint Doctrine – now complete
Method for regularly assessing progress with local embedding of JESIP – Self-Assessment Survey
Ensuring all relevant single service doctrine is aligned to JESIP
Ensuring all relevant national doctrine (including specialist doctrine such as MTFA and CBRN) is aligned to JESIP
Who leads this workstream?
Carl Daniels – the JESIP Deputy Senior Responsible Officer and Ambulance Senior User leads on this JESIP workstream.