All Staff E-learning
To support the embedding of the Joint Doctrine, JESIP has produced an e-learning package. This package is suitable for ALL responders, from ALL responder organisations.
It is recommended that responder organisations upload the SCORM files available below to their own Learning Management System which will enable staff learning completion records.
The website version is available to all but will not offer the function of maintaining staff learning records.
E-Learning Package
Please check whether your service have made this package available via your organisation's e-learning platform before completing remotely.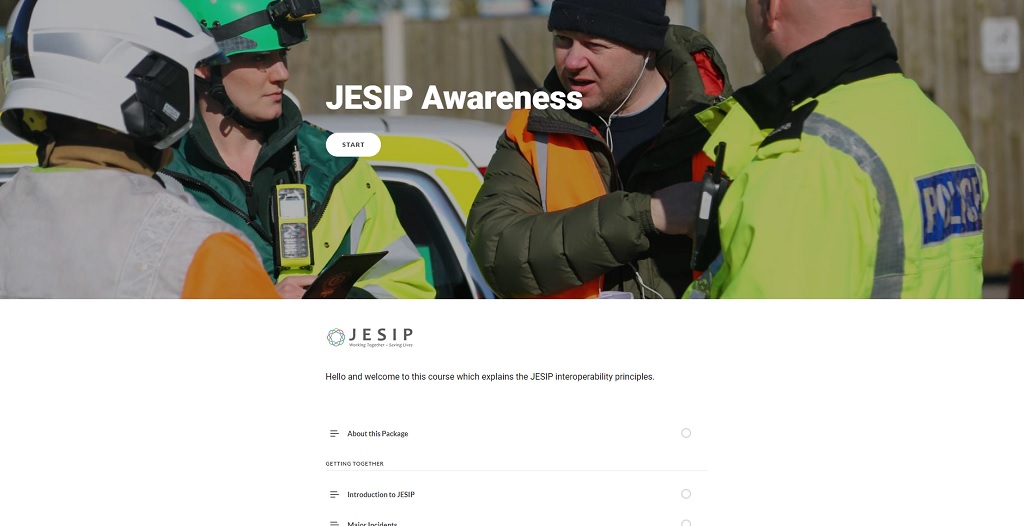 Click the above image to access the Elearning package.
Click here to download the Certificate of Completion.
Below are the downloadable versions that have been created to run on organisation's e-learning platforms:
JESIP Awareness E-learning SCORM version