Training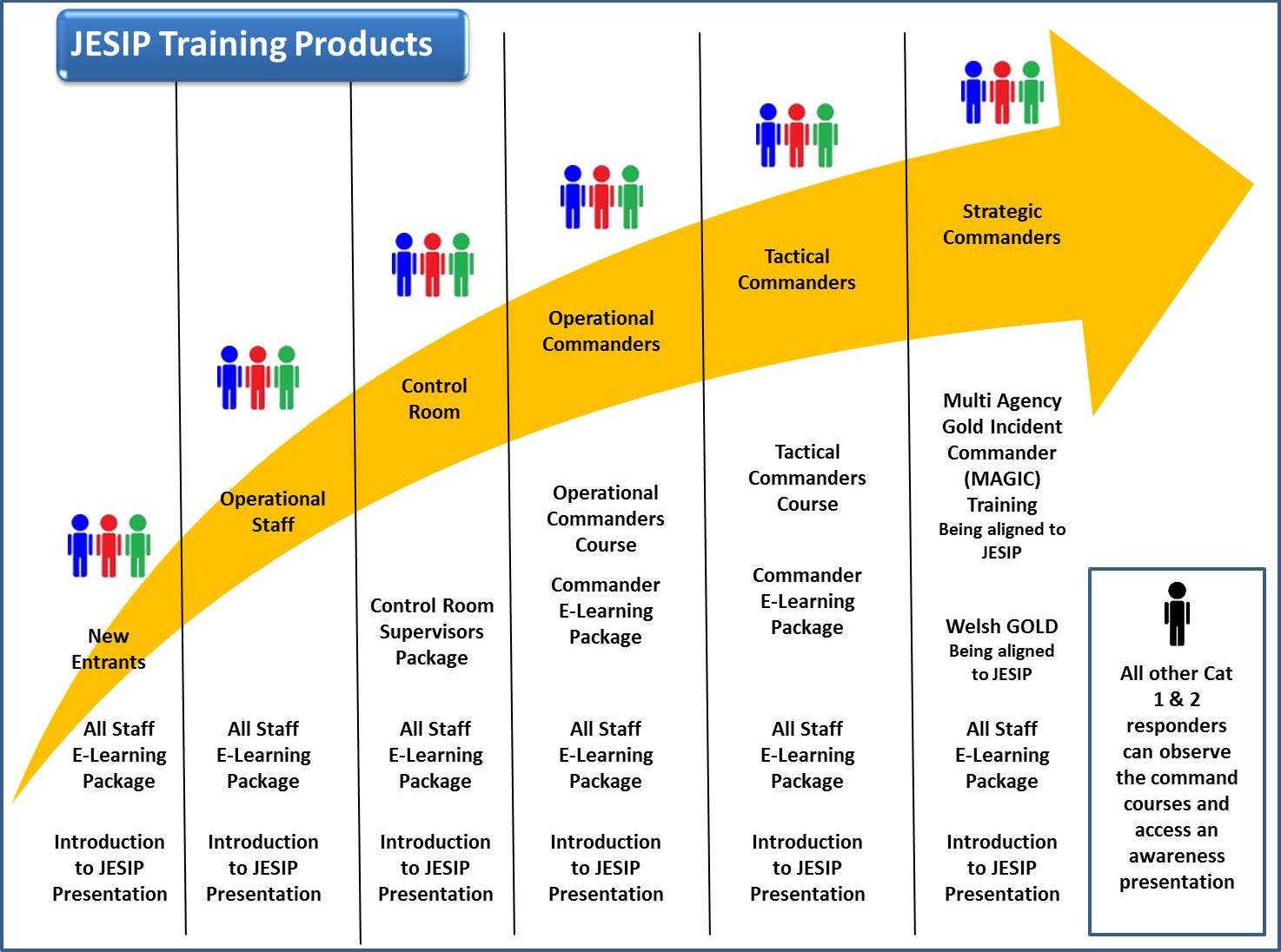 A range of training and awareness products have been developed in order to help all types of staff working in emergency response to understand and if required, be able to use and apply JESIP.
These products were produced by the central JESIP team to ensure the important messages and learning outcomes were achieved wherever the training was delivered.
Part of our role is to ensure the emergency services and wider organisations have the tools they need to train their staff now and in the future. We will continue to review our products and if required, develop new.
The figure shown represents which JESIP products are suitable for different groups of staff from new entrants to Strategic Commanders.
To see more about our training and awareness products please go to the JESIP Resources Menu.
CURRENT PRIORITIES
National reporting of JESIP training
Providing assurance of on-going national JESIP training
Ensure all emergency services training products comply with JESIP
Renewal of JESIP training products (informed by Joint Doctrine Review)
Review of Train the Trainer provision to ensure services have adequate trainers locally to deliver JESIP content
Review of JESIP courses against the National Occupational Standards (NOS)
Support JESIP training within Devolved Administrations