JESIP News Edition 18
JESIP News Edition 18
We are delighted to bring you the latest edition of JESIP News which is dedicated to our non-blue light partners and their journey with embedding JESIP into plans and procedures.
We will distribute through our normal channels and mailing list but please share widely with colleagues and other responder agencies.
If you would like to contribute to future editions about how your organisation is embedding JESIP – let us know!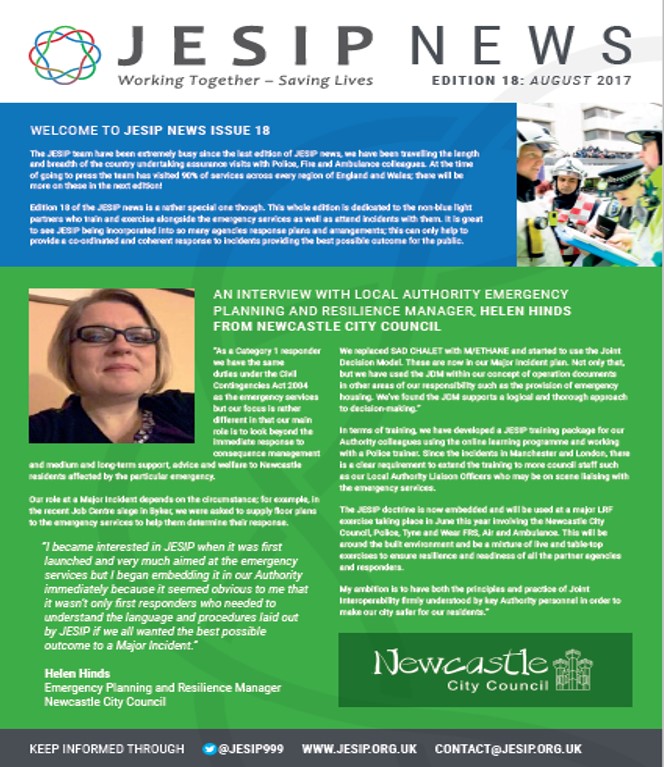 Documents