Joint Doctrine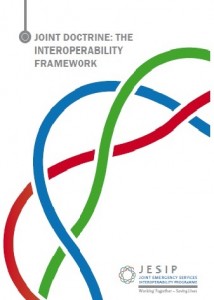 The Joint Doctrine provides a common way of working together with saving life and reducing harm at its core.
The key components of the Joint Doctrine are:
Five Principles of Joint Working - the principles we expect commanders to follow when planning a joint incident response
METHANE – a common method for passing incident information between services and their control rooms
Joint Decision Model (JDM) - A common model used nationally to enable Responders to make effective decisions together
The joint doctrine sets out what front line staff should do and how they should do it in a multi-agency working environment, in order to achieve the degree of interoperability that is essential to joint response.

It provides Responders, at the scene and elsewhere, with generic guidance on what actions they should undertake when responding to major and complex incidents, and the principles are equally relevant to day-to-day joint operations.

The Joint Doctrine was developed in consultation with the police, fire & rescue and ambulance services and finalised following an open consultation. Following its publication we have received consistent feedback that the guidance is very helpful and is what has been required for some time.

The Joint Doctrine is undergoing its first review, an open consultation will start late 2015.

To download a copy of the Joint Doctrine click here.

To download a copy of the Joint Doctrine in Welsh click here.
Where does the Joint Doctrine fit in?
The JESIP Joint Doctrine was designed to complement the Emergency Response & Recovery guidance within the Civil Contingencies Act 2004.
The figure below shows how the JESIP Joint Doctrine relates to the legislation and other response doctrine and guidance.