Commander Training
JESIP has produced a range of classroom based training courses aimed primarily at those who perform command roles when responding to emergencies. They have been reviewed in 2017 in line with the revised Joint Doctrine.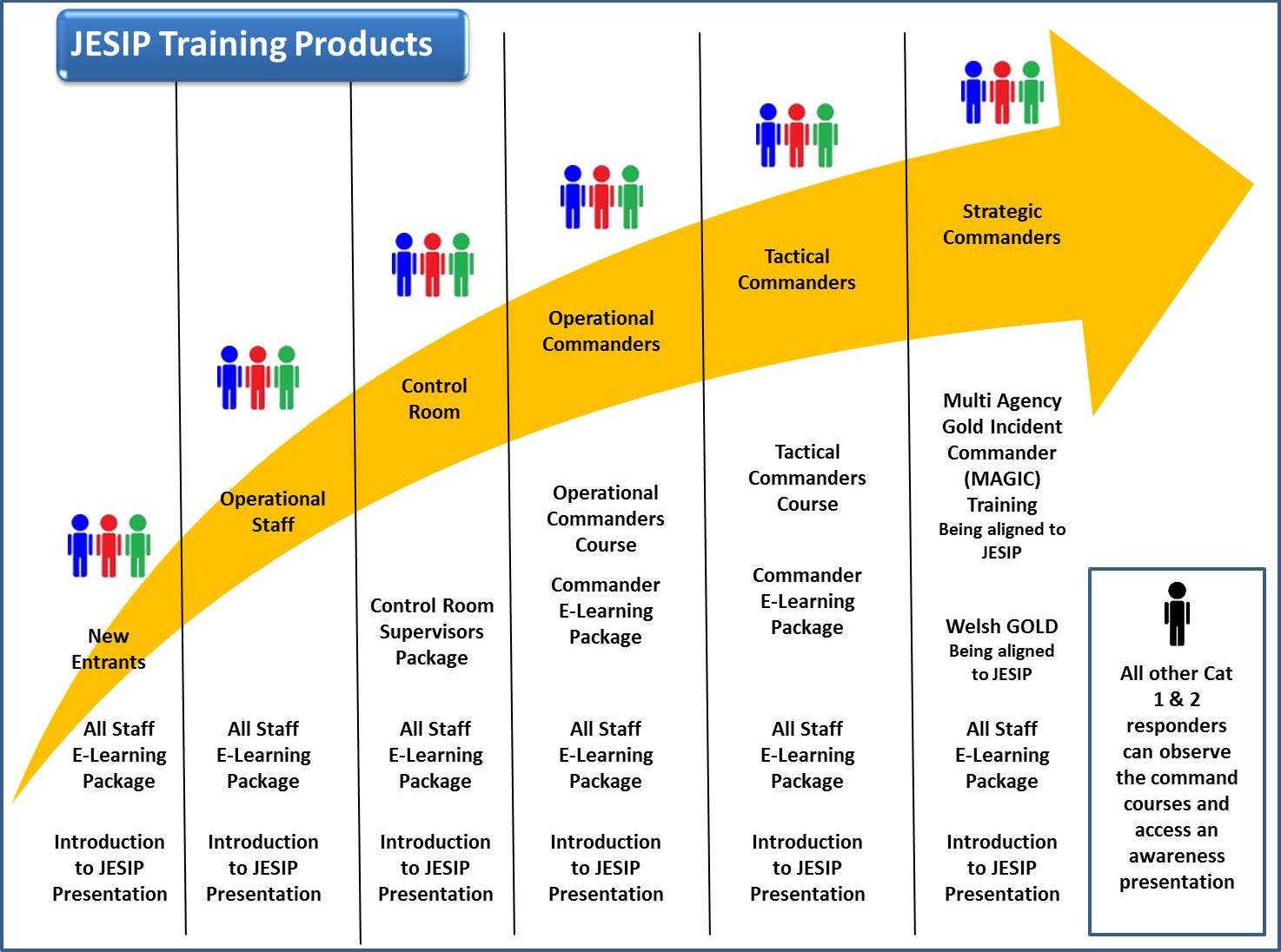 There are products for different groups of staff as per the golden arrow diagram shown here, but JESIP content is also being incorporated into other training products by all agencies which is to be encouraged.
We have provided a Learning Outcomes Framework to help ensure any locally produced training still achieves the right outcomes for staff.
Any training provided to staff should ensure the relevant learning outcomes are achieved in line with their role or level of command as detailed in the Learning Outcomes Framework.
Services can either:
utilise the Joint Emergency Services Interoperability training courses
incorporate relevant JESIP content into locally developed courses
Command Training
Any staff who are likely to be in command of their organisations resources at a multi-agency incident for any length of time should have appropriate knowledge of interoperability in line with their level of command. This includes operational and tactical commanders and control room managers and supervisors.