All Staff Training
All Staff Awareness Products
In 2017, JESIP released new All Staff Awareness products for single service use. These are designed for members of organisations who may respond to incidents. These products are freely available for responder agencies to use. We have produced both E-learning products and also a classroom product which delivers the same Learning Outcomes as the E-learning.
There is no national requirement for a Knowledge Check or any national minimum score. We have included some Quiz Questions and Answers should organisations wish to use them.
E-Learning Package
Please check whether your service have made this package available via your organisation's e-learning platform before completing remotely.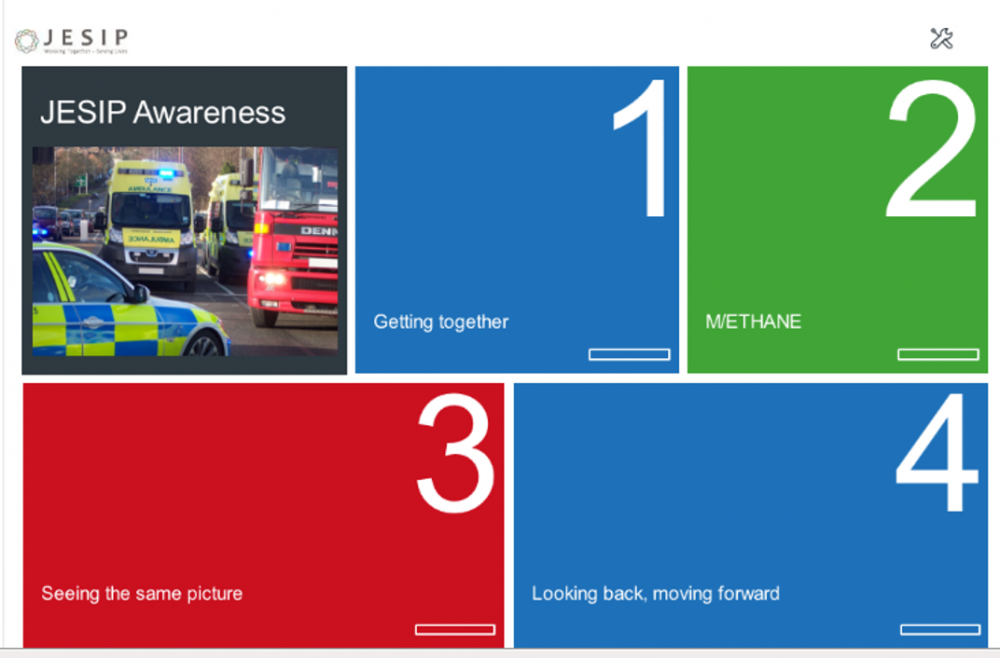 Click the above image to access the Elearning package.
Click here to download the Certificate of Completion.
Below are the downloadable versions that have been created to run on organisation's e-learning platforms:
Classroom Products
Below are some classroom products that can be used as an alternative to elearning completion.